Who we are
Your logistics partner for the best possible sustainable solution
Van der Wal was founded in 1924 by Toon van der Wal.
Since then, the company has grown into an all-round logistics service provider with branches in the Netherlands, the UK, Poland, Romania, Azerbaijan and Kazakhstan.
Van der Wal employs over 400 people.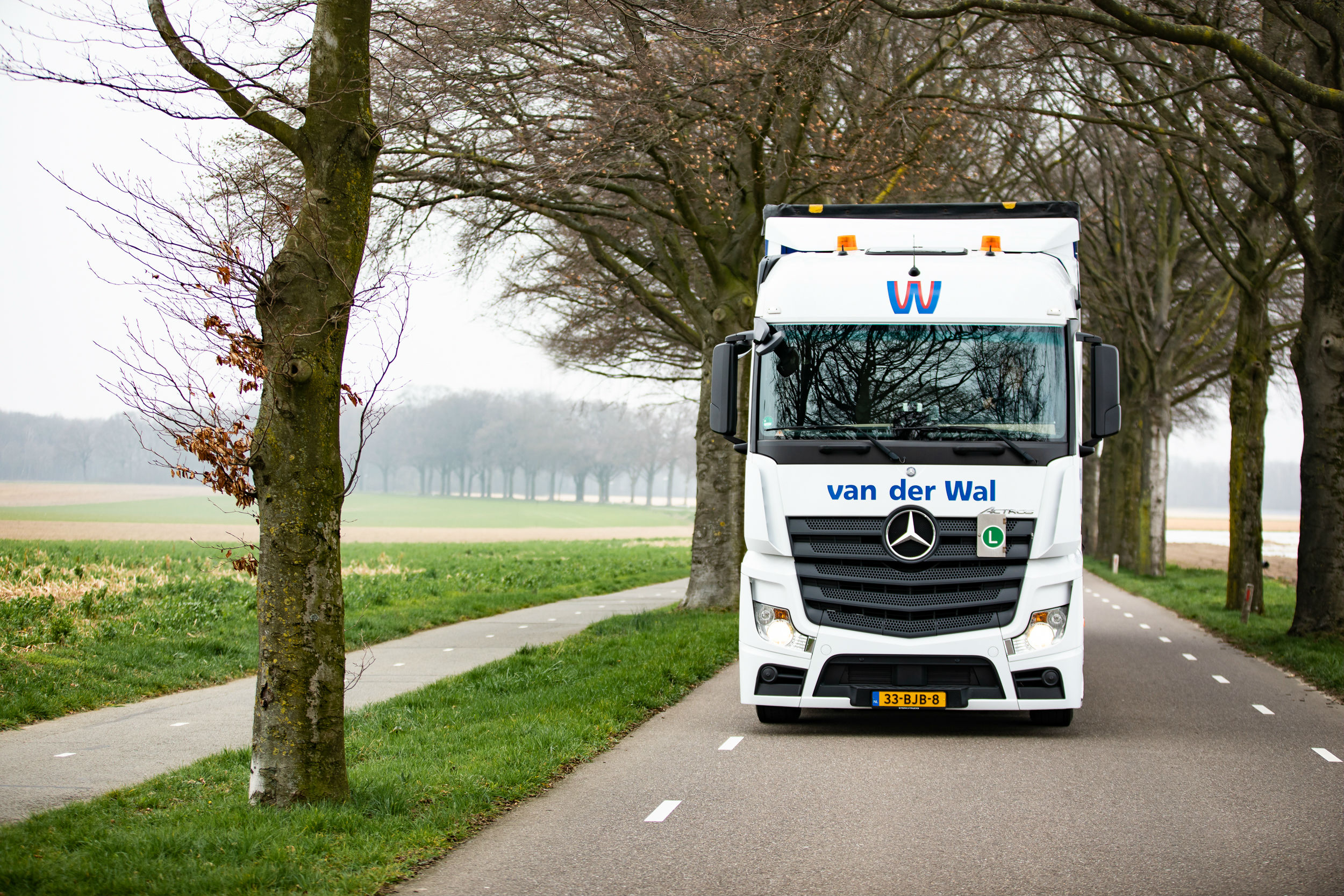 Mission
We offer the best possible sustainable transport solution based on honesty and respect for people and society.
Vision
We are good at devising and developing out-of-the-box solutions that structurally improve transport efficiency in a 'smart way'. Efficient transport is sustainable transport. Exactly there is where we see opportunities to play a significant role in the transition to sustainability.
We invest in our people: we treat our staff fairly and honestly. We see the development of our employees as an essential condition for the growth and prosperity of our company. We encourage entrepreneurship, personal growth and the development of talents and strive to ensure that employees remain healthy and vital throughout their careers.
We take our responsibility towards society seriously and treat our environment with respect. Safety is our constant focus, and we abide by the law.
We strive for an operating result that makes the above possible in the short term and in the long run.
Sustainable road transport
We take our social responsibility by always looking for the best possible transport solution for our customers and the environment.
We drive the cleanest equipment, and under the banner of Kill Empty Running, we devise smart solutions for fewer (half) empty trucks on the road.
As a result, we have already achieved three Lean & Green stars and are in the process of attaining the fourth star.
We are honest and sincere
We communicate openly with each other and keep our customers informed of what we are doing. "We do what we say, and we say what we do" is one of our core values.
We comply with the law; therefore, the Human Environment and Transport Inspectorate (ILT) has decided to conclude a covenant with Van der Wal.
We are innovative
We continuously invest in our transport management system that helps us realise smart transport solutions.
In addition, we constantly look for optimisations in cooperation with our customers; this regularly leads to changes in processes and equipment.
We bring knowledge, experience and talent
We understand and can meet the needs of our customers.
We solve complex logistical issues using our broad knowledge, experience and talent. As we already have for nearly 100 years.
WHAT WE DO
More than just transport
Van der Wal offers you transport, flexible storage space and logistical optimization.
As a logistics service provider, we act as a transporter (2PL) and freight forwarder (3PL). Also, we offer services to handle the complete management of your logistics transport activities (4PL).