Special delivery East: Covid-19 aid supplies from WHO & EU
01 August 2020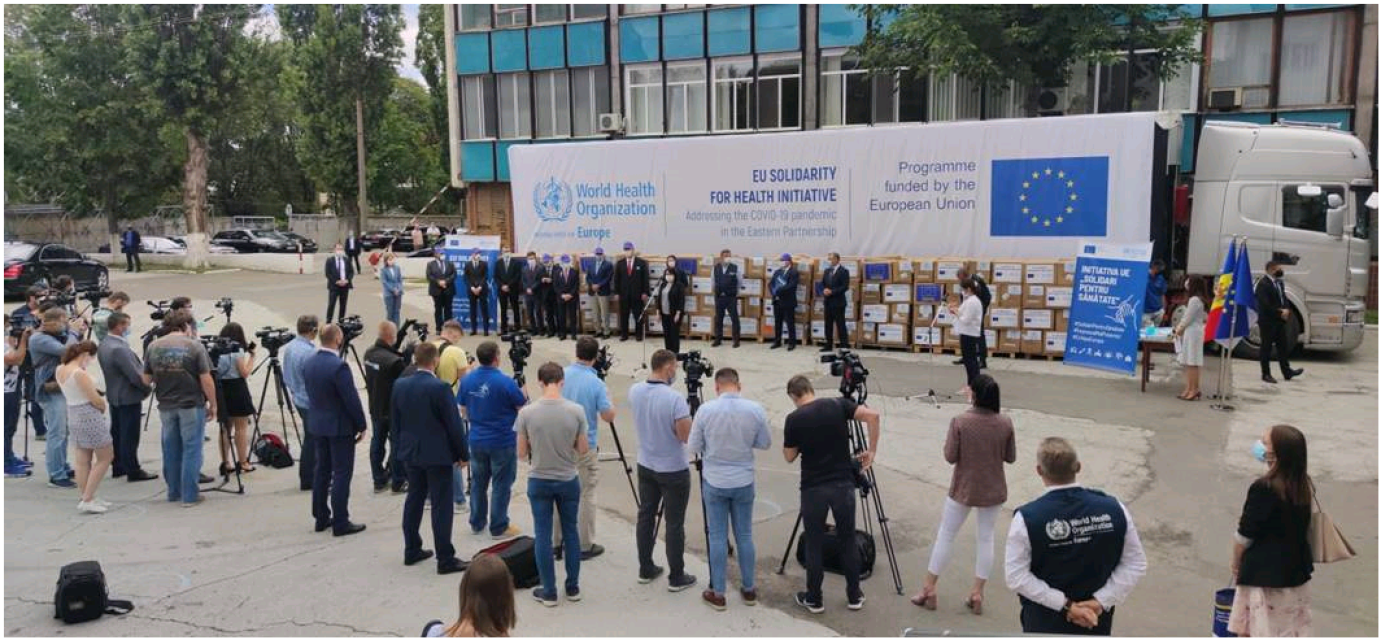 Last 2 weeks Inan, from our 3PL East team, organized 5 special deliveries. The World Health Organization (WHO) and World Food Programme (WFP), in cooperation with the European Union (EU), had large quantities of medical supplies transported to Moldova, Armenia and Georgia. This order was accepted by JAS Forwarding Belgium. In turn, they engaged East expert Van der Wal to make use of its network of reliable carriers for these routes.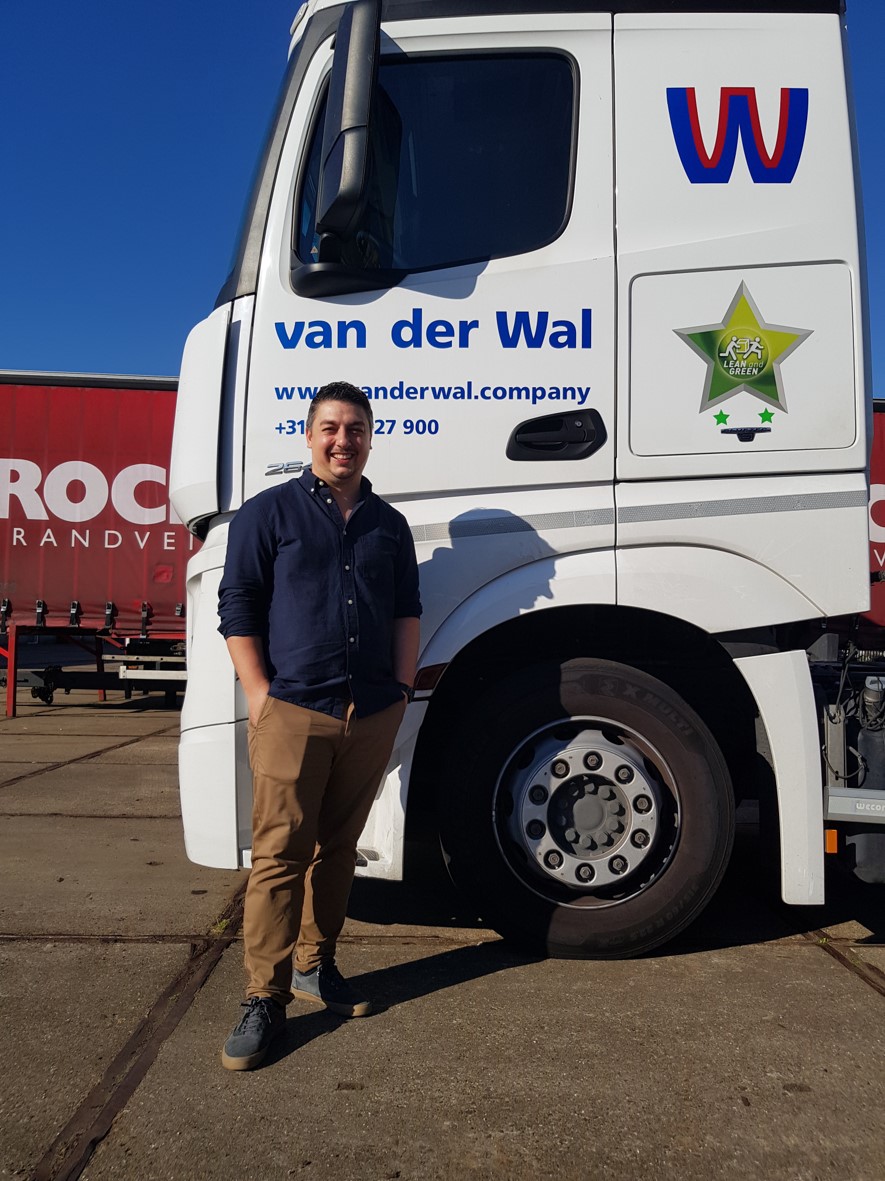 Phone call
Inan, as usual, took care of the regular business, such as customs papers and schedule updates. The trucks were on their way and then he received a call:
"Can you find out the trailer measurements for new tarpaulins? And, can you make sure those are hung in before the trucks reach their final destination?"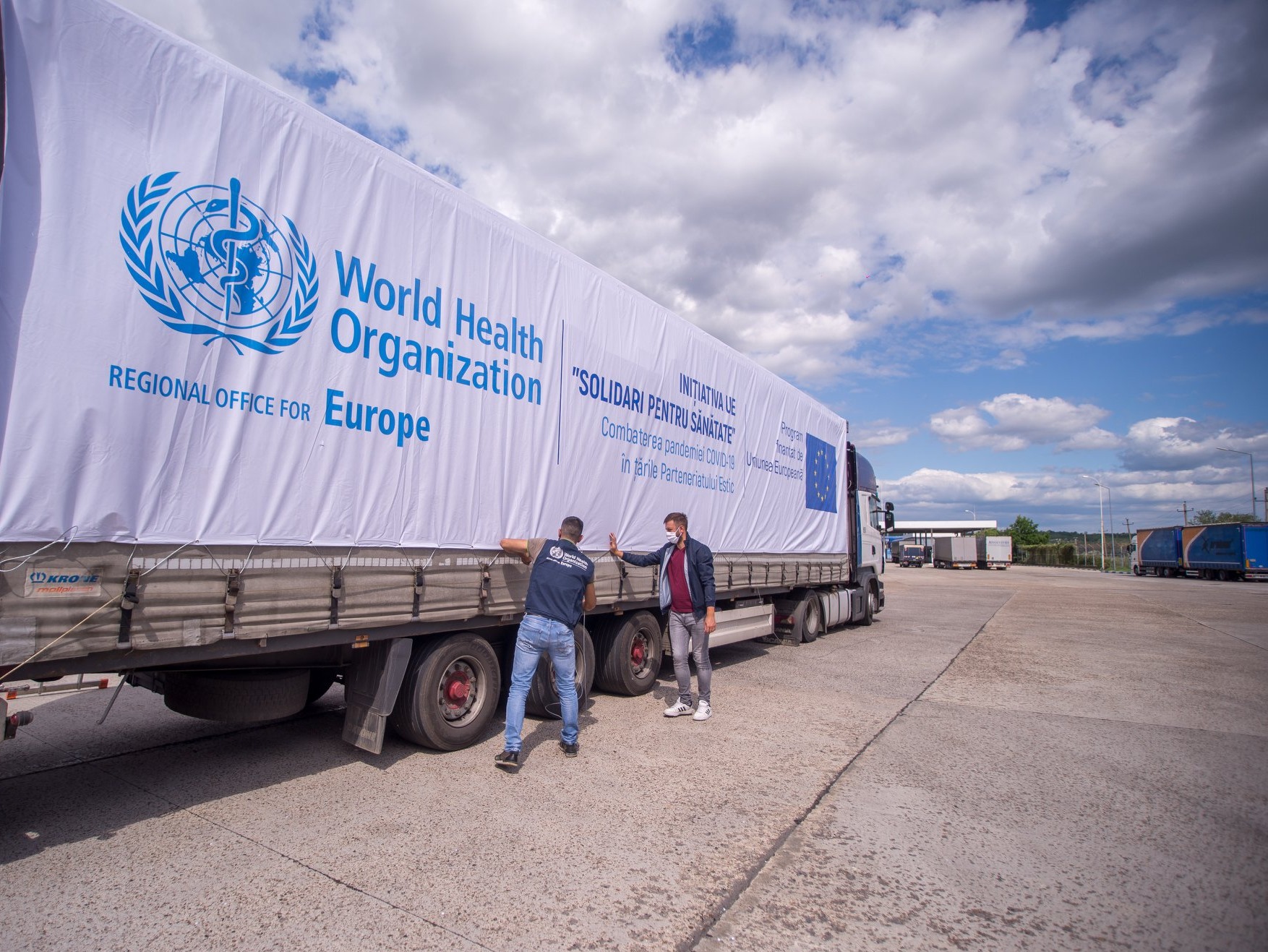 Publicity
Why was this special request made?
Because there were press moments scheduled, such as on arrival in Moldova. Upon arrival in Moldova, the Moldovan Prime Minister and Minister of Health spoke about how important this aid is and how pleased they are with it. On the photo you see that a lot of journalists were present. The truck, covered with the special tarpaulins, was used as a background.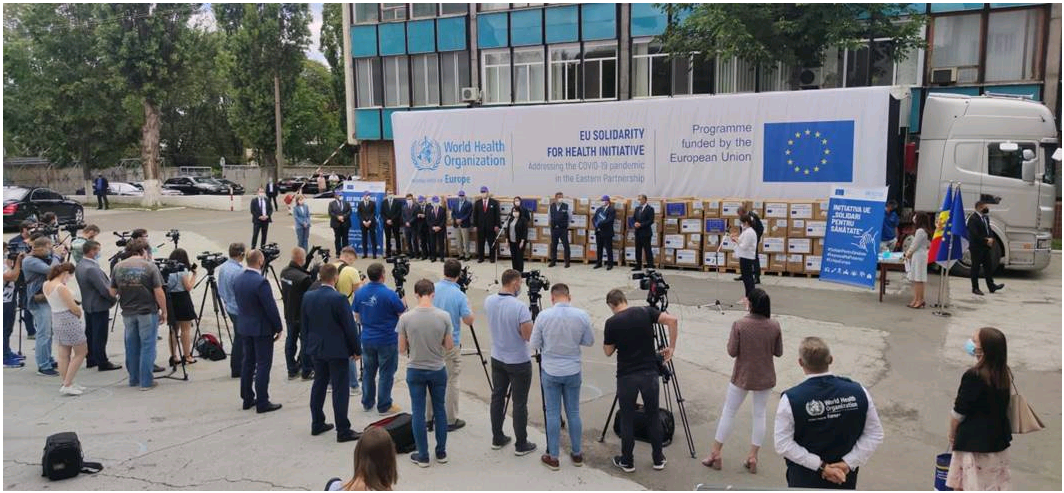 Necessary medical supplies
Now you may be wondering, "So what exactly did you transport?"
This was a delivery of 1.5 million pieces of personal protective equipment (PPE) to the Republic of Moldova alone, funded by the European Union and purchased by the World Health Organization (WHO). Containing:
1,210,000 medical masks,
348,000 respirators,
16,200 goggles,
36,000 protective garments,
330,000 gloves,
356 oxygen concentrators,
41 patient monitors,
40 ventilators,
215 pulse oximeters,
1,500 laboratory tests and
12,000 sample collection kits.
This equipment, intended for health workers on the front lines against Corona, has been inspected by WHO to ensure it meets quality and safety standards.
All the medical equipment and protective gear together have a total value of 2.8 million euros. Quite a valuable shipment, so to say.
Read more about: transport to the East
Photos
On this page, of the government of Moldova are even more pictures.