Van der Wal chooses mirror-less trucks for further sustainability
23 March 2021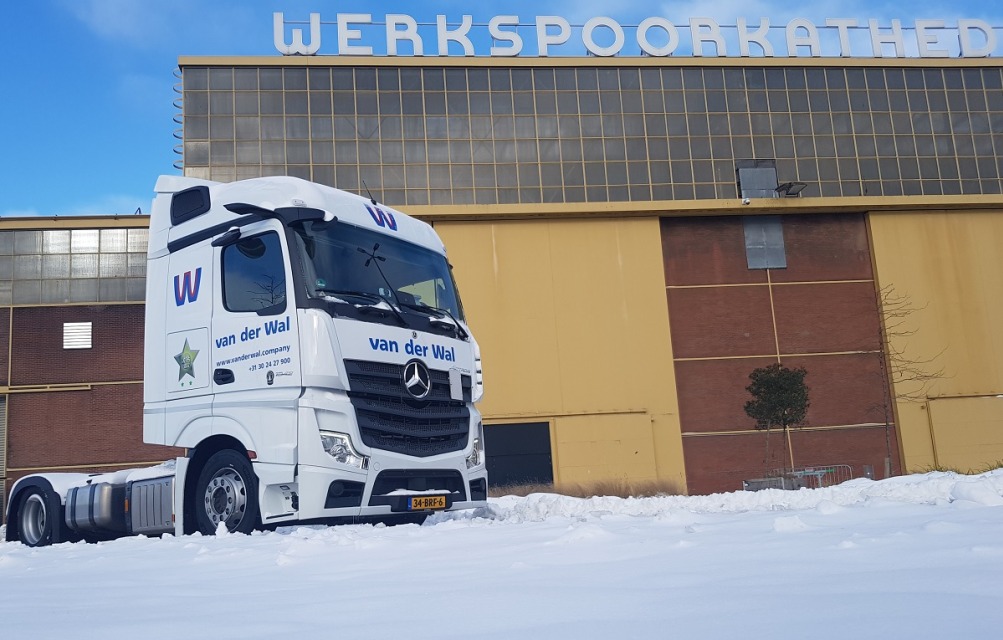 Utrecht - This quarter, Van der Wal has taken nine of the latest Mercedes-Benz Actros into service to expand its fleet. With this expansion, Van der Wal is once again investing in the growing demand for sustainable transport solutions.
---
This item was published by:
TTM - Negen Actrossen zonder spiegels voor Van der Wal
Transport Online - Van der Wal kiest spiegelloze trucks voor verdere verduurzaming
Transport & Logistiek - Van der Wal verduurzaamt verder met aanschaf spiegelloze trucks
---
Trucks without mirrors
The absence of mirrors is eye-catching, and it takes a good look to notice the streamlined cameras. This remarkable innovation has a number of major advantages.
The "camera mirrors," called MirrorCam, provide better visibility and increase road safety.
Because the cameras are much smaller and more streamlined than conventional mirrors, it also makes for significantly lower air resistance.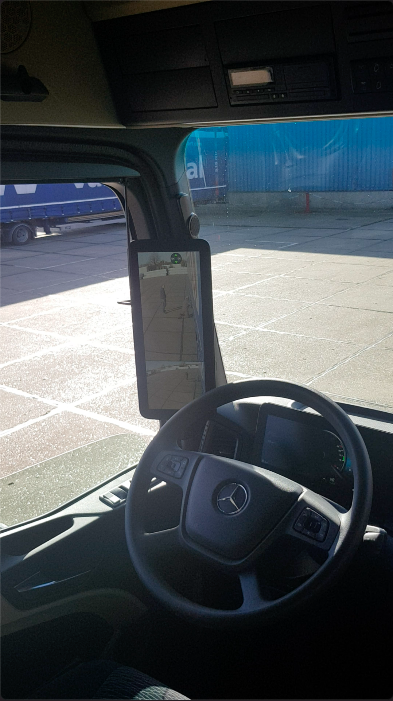 View with MirrorCam from the cabine
Substantial CO2 reduction
Together with other technical developments, such as the PPC (Predictive Powertrain Control), the cameras in the new Actros lead to a considerable reduction in CO2 emissions. Managing Director Gertjan Boom explains:
"Exactly how much CO2 reduction we achieve depends on several factors, but this latest type should in any case be able to do so with 5% less fuel. That's another big step forward."
---
Truck of the Year 2020: The new Mercedes-Benz Actros
---
Invest in sustainability today
According to owner Henk van der Wal it's all about making the best use of the possibilities already available. So don't wait for whatever technology or legislation is going to save us but take action right now. In his words:
"Making transport greener today is essential if we want to stay below the 2 degree temperature rise by 2050. Waiting for the first affordable electric trucks is like passively waiting out the rain, while it is already raining cats and dogs. We simply cannot afford this."
Increasing demand for sustainable solutions
Gertjan adds:
"We are hearing from a growing number of customers that they are actively considering sustainability in their transport choices. This is also attracting new customers who really have it as a condition and are willing to pay a fair price. A great development that helps to fulfill our sustainable ambitions." He continues:
"You also see this demand reflected in rankings such as the Top 100 Logistics where we have made a pretty good leap."
As sustainability and innovation became more important in the Top 100 Logistics Service Providers last year, Van der Wal ended up as one of the biggest risers at position 38.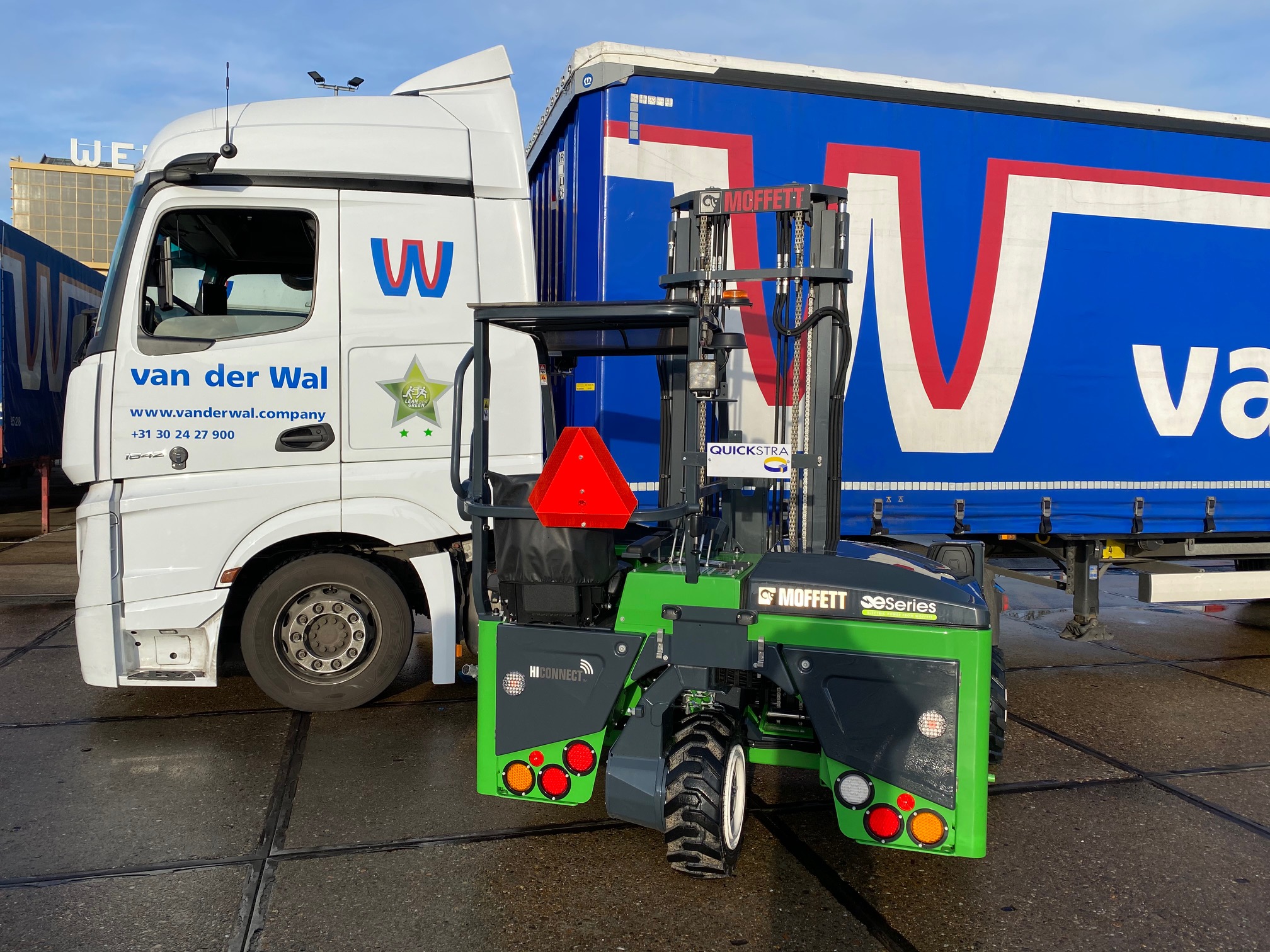 New Actros and electric truck-mounted forklift
Kill Empty Running, stars and more innovation
Returning to Van der Wal's previously mentioned ambitions, Gertjan explains:
"We have investments in various innovations planned this year, for example Van der Wal is the first in the Netherlands to order eight electric truck-mounted forklifts. We have renewed the internal Fleetboard Drivers League together with Mercedes and we are working hard to achieve our 3rd Lean&Green star."
Henk: "And of course we will continue with Kill Empty Running to put an end to idiotic transport. Because in addition to sustainable investment, there is also simply a lot of profit to be made if we make optimal use of existing capacity."
For more information: Stefan Scholten, Van der Wal, s.scholten@vanderwal.company / 06 52 52 54 44
About Van der Wal
Van der Wal is a logistic service provider with offices in the Netherlands, England, Poland, Romania, Russia, Kazakhstan and Azerbaijan. It is their mission to provide the best possible sustainable transport solution based on fairness and respect for people and society. Van der Wal offers not only physical transportation (2PL), but also 3 and 4PL activities. See also www.vanderwal.company and www.vanderwal.company/blog. Are you interested in the developments at Van der Wal? Then you might want to follow us on LinkedIn.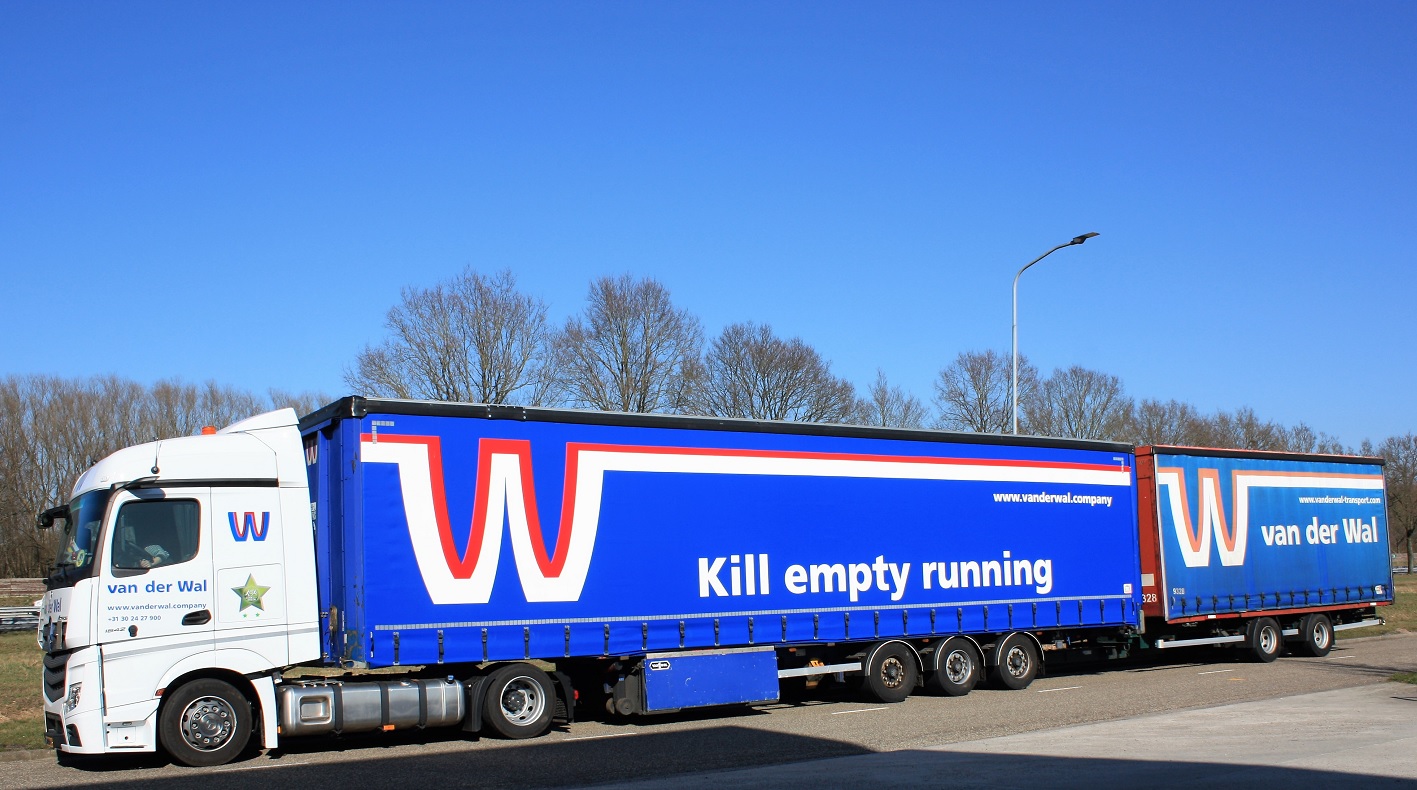 New Mercedes-Benz Actros with MirrorCam in Kill Empty Running combination