CHEP, Kimberly-Clark and SmartWay Logistics in logistics collaboration
25 October 2019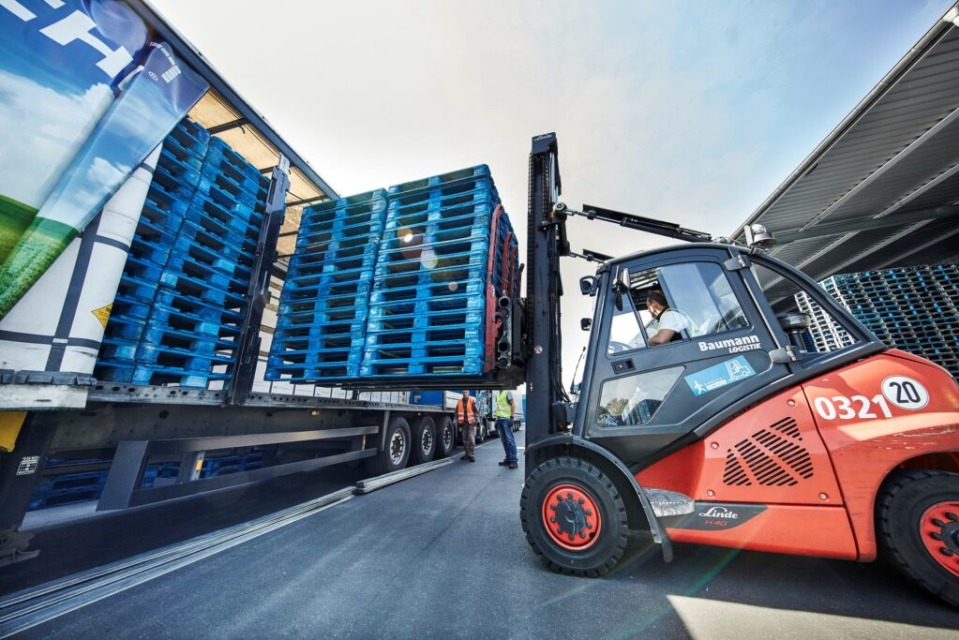 Kimberly-Clark's logistics supplier will share trucks with the pallet pooling company CHEP on the Czech Republic – UK route, reducing empty running by at least 10 percent. SmartWay Logistics, the 4PL brand of Van der Wal, will act as a trustee and operations partner.
Starting from September 2019, trucks transporting Kimberly-Clark's hygiene and personal care products from the Czech Republic to the UK will be reloaded with CHEP's reusable pallets on the way back from the UK to the Czech Republic. On average, both companies will share three trucks on a daily basis. SmartWay Logistics will coordinate the two transport flows in such a way that empty running and standstill are prevented, which increases the productivity for the carriers.
The three-party collaboration will mean a reduction of 70,000 kg of CO2 emissions per year, a significant reduction in empty running and ultimately important savings in freight costs for both Kimberly-Clark and CHEP. "Our joint goal is to reduce empty running by at least 10 percent," explained Henk Van der Wal, CEO of Van der Wal. "Our calculations show that we will certainly achieve that goal. From an average empty running of 20 percent, we go back to 5 to 10 percent."
According to Michael Gierloff, European Transport Director of CHEP, the logistics collaboration fits perfectly with CHEP's European Collaborative Transport Solutions program. "Our Collaborative Transport Solutions program counts over 210 partners focusing on decreasing the existing inefficiency in European transport through the reduction of empty running and improved utilization of transport," he said. "The implemented projects have reduced over 4700 tons of CO2 emissions during the last 12 months and delivered important economic benefits to all partners."
Mark Lowe, European Transport Manager at Kimberly-Clark, is also enthusiastic about the logistics collaboration. "Kimberly-Clark has been working to reduce our greenhouse gas emissions and climate impact from our supply chain," he added. "Sustainable transportation solutions such as this project serve to reduce empty miles and emissions, and at the same time, help us to achieve our global sustainability goals for energy and climate."
Earlier in October, CHEP announced the European launch of its "Zero Waste World" initiative at two major European events: the IGD Supply Chain Summit in London and the Sustainable Brands Madrid meeting. The Zero Waste World initiative was introduced in North America earlier in the year. It is a close collaboration that brings together leading retailers and manufacturers to develop smarter and more sustainable supply chains. Among other things, CHEP is working to build a waste-free supply chain through collaborative solutions for the industry.
Read more about: logistical optimization, SmartWay Logistics
Source: packagingrevolution.net